The Rick Moranis Fan Page (formerly "The Rick Moranis Internet Fan Club")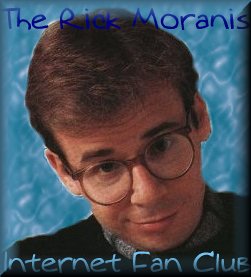 Dear Rick Moranis Fans,
The original Rick Moranis Fan Club that lived on GeoCities was hacked and deleted. I have backups of everything, since I was planning on moving over to this domain eventually anyway. Most of the site is up, but there are still some things I need to work on. Enjoy what I've been able to restore! I've also added new articles, photos, and media. There will be lots more content and maybe a decent layout soon! And I mean it this time!
Visit the Official Rick Moranis site for official news!
Disclaimer: I am not Rick Moranis and am in no way affiliated with him. I also have no way to contact him (sorry!) This is a fan site dedicated to Rick's career. If you have any questions or concerns, please email me at rickmoranis_ifc@hotmail.com
Thanks,
Lindsey